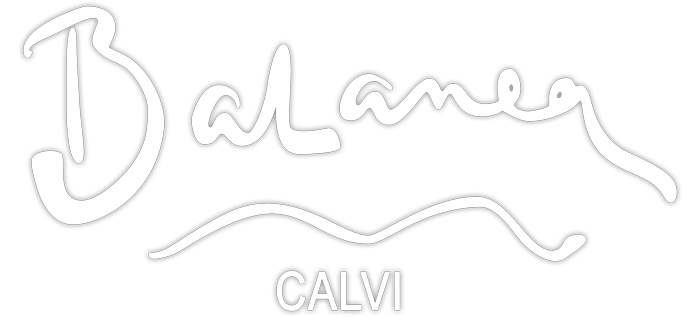 Chambre standard côté rue, d'une superficie de 20 à 25 m2. Confortable, elle peut accueillir 2 ou 3 personnes (grand lit ou 2 lits)
Chambre standard côté ruelle, tout aussi confortable, PMR, d'une superficie de 15 à 20 m2. Elle peut accueillir 2 personnes
Standard room with sea view Just as comfortable, with a surface area of 20 to 25m2, the standard rooms enjoy a beautiful sea view. They can accommodate 2 or 3 persons (double bed or 2 single beds).
From 99€
Standard room panoramic view
The 4 rooms on the 5th floor you can enjoy a large, furnished terrace.
They have a mini bar and a safety deposit box.
Panoramic view on the sea and the Gulf of Calvi.
From 210€
With an area of 35m2, furnished like apartments, you will enjoy the comfort of our 6 luxury rooms.
They include a king size bed and feature a walk-in wardrobe, safety box and minibar. (large bed or 2 beds).
From 210€
Spacious, with an area of 60m2 with a separate living space, bedroom, and bathroom open onto a large terrace equipped with table chairs and sun loungers.
Equipped with a dressing room, safe, mini bar, coffee machine (king-size bed – large bed or 2 beds).
From 280€
The hotel Balanea in Calvi offers a unique setting thanks to its unique view on one of the most beautiful bays of Corsica and its privileged location on the Marina.

Its central location will allow you to enjoy the atmosphere of the streets as well as a wide choice of restaurants and shops.

Take advantage of an exceptional site : the mountains, the sea, beauty of nature, historical heritage...

Our hotel in Calvi offers different types of rooms for you to offer the ideal comfort to fit your needs. the hotel Balanea ensures you a pleasant stay at the edge of the sea, with a breathtaking view over the gulf of Calvi and the mountains, giving a unique panorama that no other hotel in Calvi will not give you.